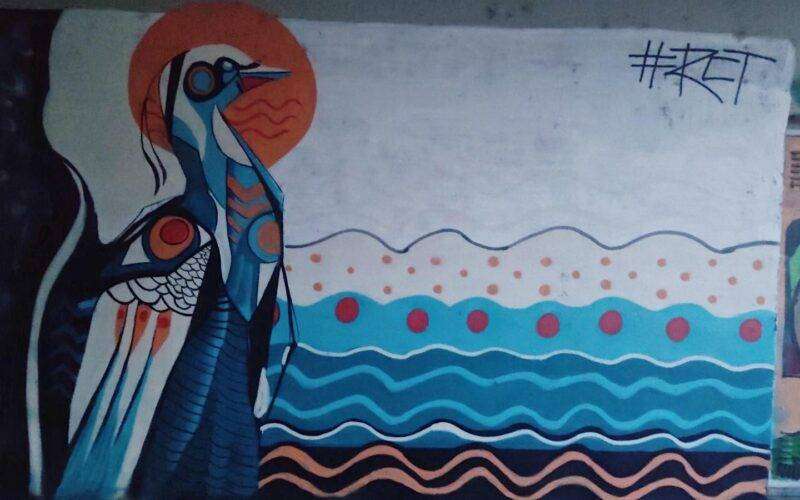 Our activities on Human Rights Day: A network, a mural, a screening, a podcast…
NSI were proper busy fishes on Human Rights Day. To mark the occasion we have organized, co-organized and participated in a number of events on 10 December. To show our year-round commitment to the cause we, along with a group of other CSOs from Kosovo, have announced on Friday the establishment of Human Rights Network.
NSI joined the Human Rights Network (HRN) in late November, but its establishment was announced to the public on Friday. The HRN is YIHR- Kosovo initiative supported by the Office of the UN High Commissioner for Human Rights in Kosovo.
HRN was established with the aim to bring the human rights CSOs together to jointly analyze monitor, report, and advocate on the respect of human rights. The Network will be working on producing the third annual report on human rights, issuing statements regarding possible human rights violations, and monitoring them. The groups will also develop advocacy campaigns, as well as meet with relevant institutions to address key human rights issues. Through this Network we aim to create a more cohesive and comprehensive approach to the protection and promotion of human rights through closer cooperation between CSOs.
HRN is a network of seven organizations that will work together on further advancing human rights for all in Kosovo – Youth Initiative for Human Rights – Kosovo (YIHR KS), Association of Paraplegics and Paralyzed Children of Kosovo HANDIKOS, Center for Equality and Liberty (CEL), Kosovo Law Institute (KLI), Kosova Women's Network (KWN), New Social Initiative (NSI), Voice of Roma, Ashkali and Egyptians (VoRAE).
Follow HRN on Facebook!
Joining the network is not all we did to mark the day, we also promoted reconciliation through art, discussed the importance of media freedom and respect of minority rights.
Friday started off with mural painting on the bridge as part of our Reconciliation and Conflict Transformation Activity.
RCT is a USAID funded program implemented by Community Building Mitrovica in partnership with NSI and YIHR-Kosovo that aims to facilitate organization of community inspired events that promote reconciliation. The newest mural on the main bridge was designed and painted by Milan Dobrić, Stefan Milutinović and Gentian Murati.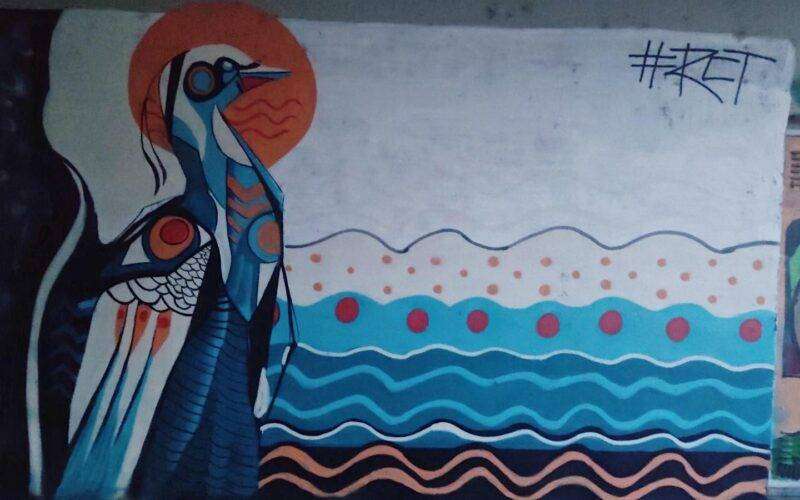 The painting of the mural took most of the day and in the meantime, our Ardita Xhemajli shared her experience as an activist and her work in a multiethnic environment in North Mitrovica with a group of youngsters in Vitia/Vitina in Living Library, an event organized by YIHR- Kosovo.
In the afternoon we recorded in our offices the first ThuajDiçka/ReciNešto podcast that promotes bilingualism in Kosovo. Our guest was Zulfija Jakupi, a bilingual Radio Kosovo editor of the newsroom in Serbian. Follow ThuajDiçka/ReciNešto on Facebook and Instagram to see our campaign and share if you cherish multilingualism in Kosovo.
Finally, in the evening NSI and Sbunker helped the Embassy of the Netherlands in Kosovo organize a screening of the documentary movie "A Thousand Cuts" and a discussion with journalist Ana Marija Ivković and the Executive Director of Sbunker Bardhi Bakija.