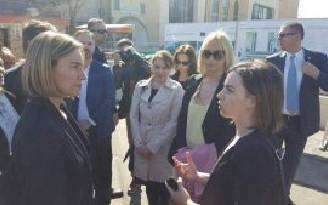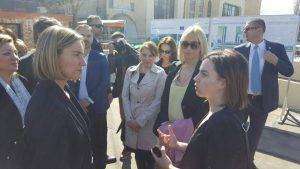 NSI Meets EU High Representative
Our Executive Director, Jovana Radosavljevic spoke briefly with EU High Representative Federica Mogherini during her visit to Mitrovica.
Jovana emphasized the importance of the normalization process between Belgrade and Prishtina and necessity to implement key points of the agreement. Furthermore, she stipulated the lack of transparency of the agreement and its effect on everyday life.