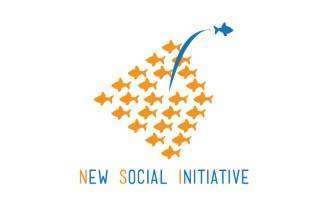 Call for expression on interest for young researchers to take part in the project
Research, Propose, Engage to Influence the EU facilitated dialogue between Belgrade and Pristina 
Who are we looking for? 
We are looking for eight policy geeks from different ethnic communities in Kosovo to undergo our intensive training and mentorship program. They will author a policy brief at the end of it. The best four from the group will move forward to the second phase of the project – to the grownup table. 
The ideal applicant is 24 or younger, is a student of political and other social sciences, and is interested in the Brussels Dialogue. 
What will they have to do? 
The selected participants will be expected to undergo a training program divided into three modules, each lasting two days: 
research methodology

 

policy documents writing

 

data presentation 

 
The first two modules will be organized in December, while the third will take place in January 2022. 
The participants will choose and pitch their topics to mentors at a kick-off 2-day workshop following the training program. The assigned mentors will guide them through a 3-month long process of writing their policy documents touching on the topics related to the Brussels Dialogue. 
All expenses related to training participation, mentorship, and other projects' activities are covered by the generous support of our donor, the National Endowment for Democracy. This also includes a symbolic compensation for all young researchers who author the policy document. 
The working language of the whole program is English! All lectures, mentorship, and writing will have to be in English. 
Winners to the next phase! 
A jury will score the policy papers, and the best two authors get to present their work to the public at an online conference in June. We will also translate the best two policy documents to Serbian and Albanian. 
The top four authors by score will also be invited to Serbia – Kosovo relations scenario forecasting workshops with experts from Kosovo and Serbia, which will take place in spring 2022. 
Who are we? 
New Social Initiative is a non-governmental organization from North Mitrovica that works to impact inclusiveness, trust-building, democratization processes, and good governance in Kosovo. NSI was founded in 2015, but we work in continuation from 2017. 
Our mission is to empower non-majority communities to participate in Kosovo's social and institutional life and increase trust among communities by supporting dealing with past initiatives and normalization of relations between Kosovo and Serbia. 
What is the project about? 
Research, Propose, Engage to Influence the EU facilitated dialogue is a one-year project funded by the National Endowment for Democracy with the objective to bring EU facilitated dialogue closer to the communities and improve the implementation of reached agreements by proposing new approaches, including new topics, involving new actors and developing alternative public policies for further improvements in the process of normalization of relations.  
What do you need to do? 
If you like this program, apply following instructions on this link: https://forms.gle/P13sqAwsRn1uU2yY7 
Deadline for submission: 5th December 
Should you have any questions, write to office@newsocialinitiative.org but kindly submit your questions by 20th November at the latest.